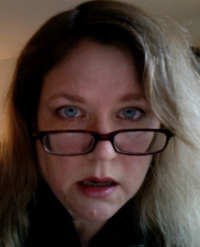 "A blast to work with!" — G. Girty. "Bowled me over; literally." — Chewy T. Canine. "Shiny and bouncy, and great hair, too!" — E. Peltwater. "That was AWESOME! Do it again!" — Adam M. from back seat, after Silverstein, in an amazing display of dexterity, dumped an ice-filled Big Gulp on her own head.
Have something to say, but don't quite know how? Help is at hand. Whether you want to sharpen your own words or have them spelled out for you, Bella Silverstein can assist.
Bella Silverstein is a writer and producer for Millennium Productions in Burbank. She is a publications editor for Rabbi Daniel Mehlman in Downey and is also a 2010-2011 Precinct Board Member for the City of Los Angeles.
Ms. Silverstein was a staffer for Poway's Pomerado News Group and the San Diego Union-Tribune, and a correspondent for the Florida Times Union in Jacksonville. She received three Copley Ring of Truth Awards, plus the Albert Cohen short story prize for literature. Ms. Silverstein graduated cum laude from the University of Texas with a B.A. in Honors English. Fluent in Spanish, Ms. Silvertein calls herself "bi-ignorant." She types 70 words a minute, edits to AP style and writes with clarity and humor. She also does a wicked chimpanzee impression.
Expertise News/Features/Opinion/Humor/Bios/Story arc development/dog poop disposal
Skills AP Style editing; copy writing; sound news judgment; literary criticism; at-large criticism; at ease w/deadline pressure; fluent Spanish.
Location Los Angeles